October 23, 1932-May 22, 2007
Our deepest sympathies and condolences go out to the O'Brien Family and friends on the passing of Dermot today. He will be greatly missed.. Click here for 5/22/2007 article.
In Loving Memory of Rosemarie Elizabeth O'Brien 11/22/36-1/15/05
I'd like the memory of me to be a happy one, I'd like to leave an afterglow of smiles when life is done.
I'd like to leave an echo whispering softly down the ways, of happy times and laughing times and bright and sunny days.
I'd like the tears of those who grieve, to dry before the sun, of happy memories that I leave when life is done.


CD Recordings
Christmas This is to announce that to have a quiet life, I acceded to my family's repeated requests for a Christmas CD as I have never done one. I have to say I am extremely happy with the result and I hope you will be too. I dedicate it therefore to my wonderful wife Rosemarie and my children, Catherine, Ronan, Diarmuid, Grace and Roisin. I am very proud of them all. Also, my son-in-law Bill, my daughters-in-law Moon and Noeleen and all my grandchildren. Dermot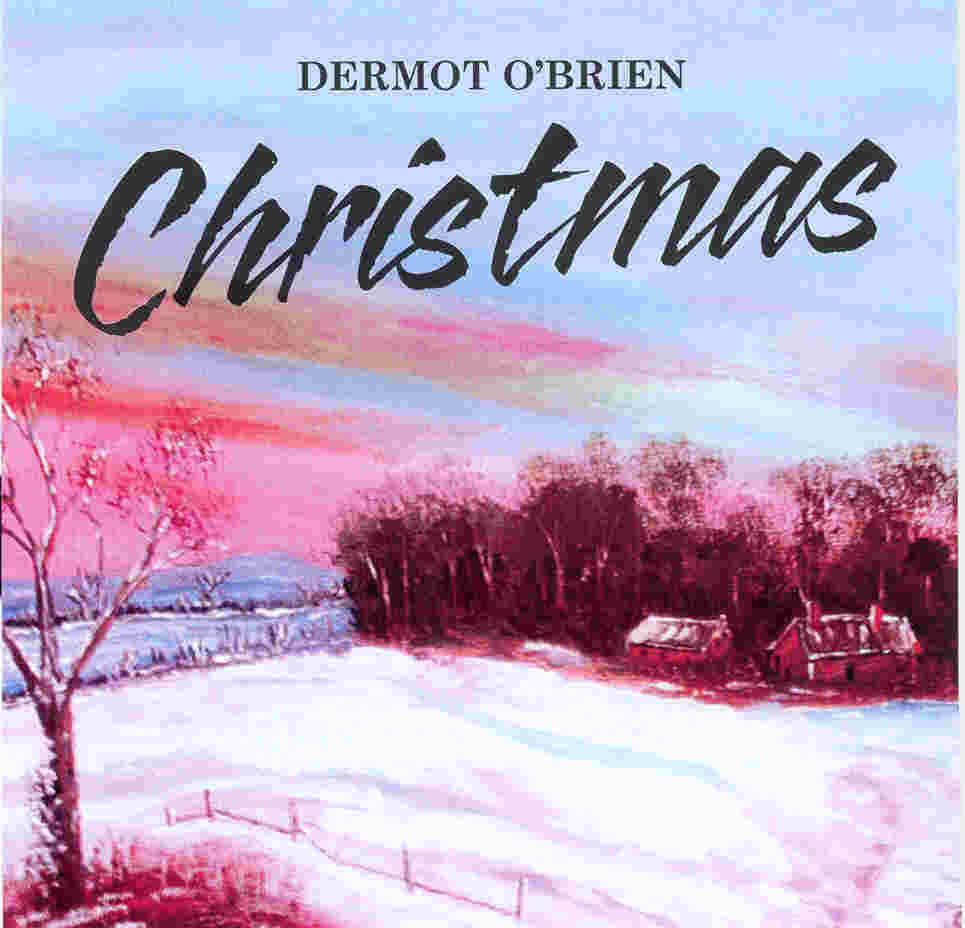 1. Goin' Home for Christmas. 2. The Friendly Beasts. 3. Winter Wonderland. 4. Silent Night. 5.Wenceslaus Reel 6. Silver Bells. 7. Blue Christmas 8. Santa Claus is Coming to Town. 9. Old Toy Trains. 10. I'll Be Home for Christmas. 11. Coinnle An Linbh. 12. Santa Looked alot Like Daddy. 13. White Christmas. 14. O Holy Night. 15. The Wind in the Willows. 16. Sleighride
Soundbite "Goin' Home for Christmas" MP3 format
Soundbite "Winter Wonderland" MP3 format
Let's have a Party

(This is Dermot's first and only live recording. It was recorded in 1984 at the Dubliner Pub, Omaha, NE)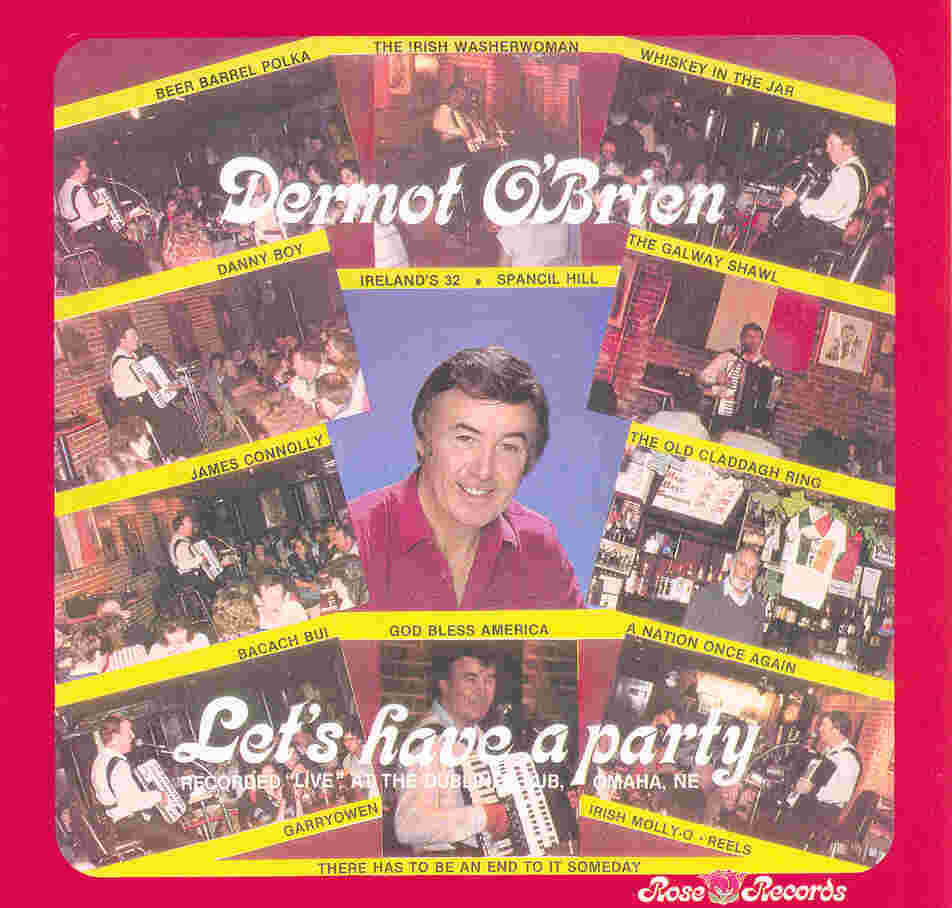 Side 1 1. Whskey in the Jar & Reel 2. Danny Boy 3. Medley: Beerbarrel Polka/Havanagila/Irish MolleyO 4. Medley: Galway Shawl/Spencil Hill/Claddagh Ring
Side 2. 1. Bacach Bui 2. There has to be an End 3. Ireland's 32 & Irish Washerwoman 4. James Connolly 5. Omaha People 6. A Nation Once Again/God Bless America
CD is $15, $2 shipping and handling.
To purchase this cd, email Dermot O'Brien at

Girl From Clare

(Recorded in Ireland in 1983. A selection of great songs, including four of Dermot's compositions: Girl from Clare, Over the Hills (to the County Mayo), The Day That I Left Castlebar and The Waterford Girls.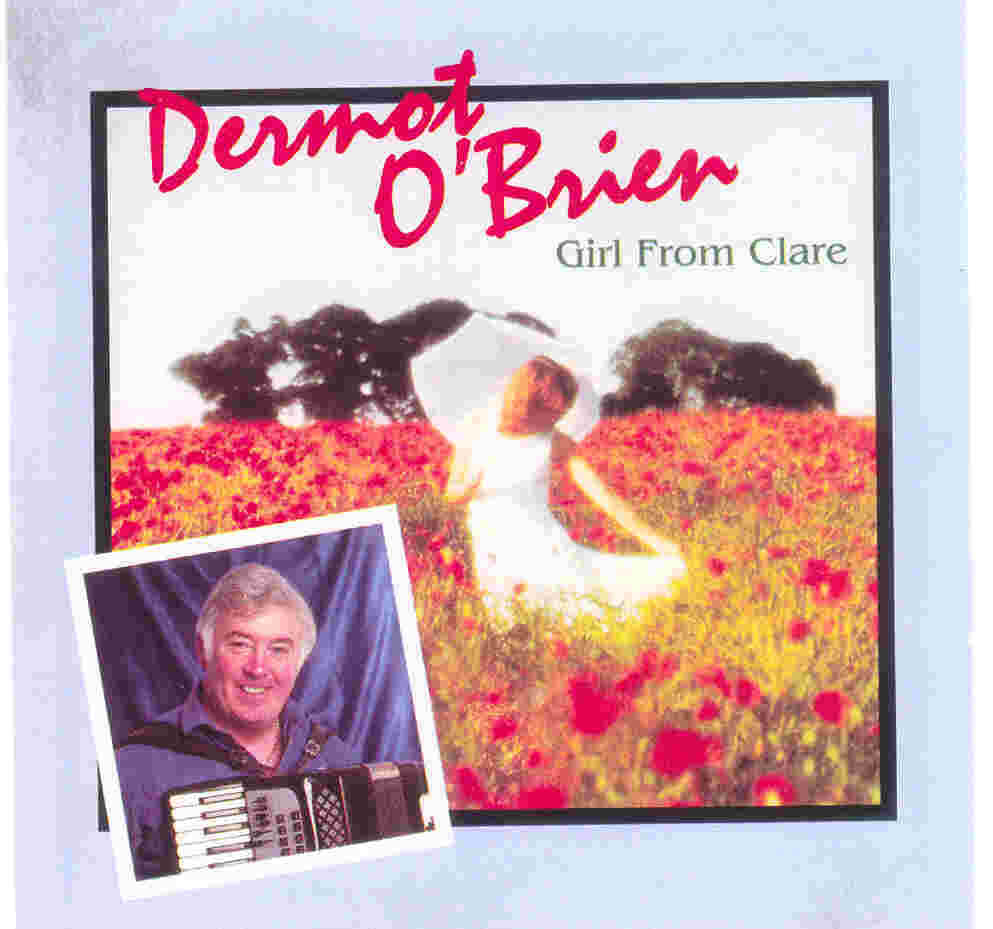 1. . Girl From Clare 2. Jock Stuart 3. Castlebar 4. County Mayo 5. Rare Ould Times 6. Lisdoonvarna Polka 7. Nancy Spain 8. Lakes of Sligo 9. Dongeal Danny 10. Maggie 11. Waterford Girls 12. I will Love You
CD is $15, $2 shipping and handling.
To purchase this cd, email Dermot O'Brien at

All Time Hits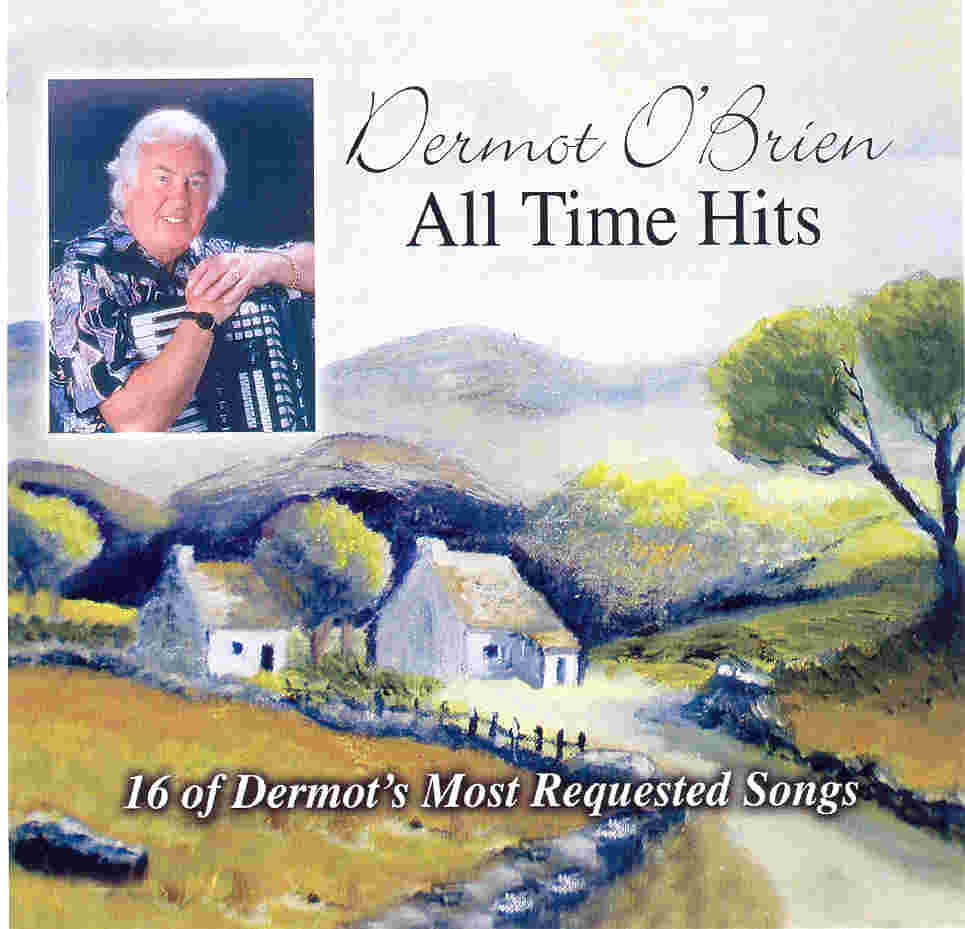 1. Connemara Rose 2. The Rocks of Bawn 3. The Boys of Killybegs 4. The Turfman from Ardee 5. My Eileen 6. The Green Fields 'round Ferbane 7. Neansai 8. The Road to Malinmore 9. Come Down the Mountain Katy Daly 10. Fiddler's Green 11. Three Leaf Shamrock 12. Paddy's Green Shamrock Shore 13. The Old Claddagh Ring 14. Dublin 1962 15. The Galway Shawl 16.Omaha People.
CD is $15, $2 shipping and handling.
To purchase this cd, email Dermot O'Brien at

Dermot's selection of his favourite tunes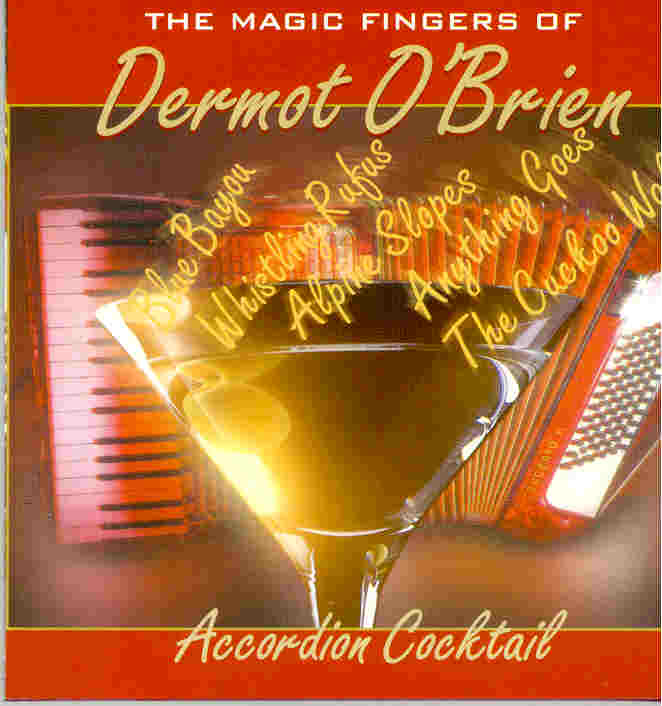 Songs Include
1. Whistling Rufus 2. Alpine Slopes 3. Blue Bayou 4. The Beer Barrell Polka 5. The Cuckoo Waltz 6. The High Level 7. O'Carolan's Receipt for Drinking 8. Anything Goes Medley, Alexandras Ragtime Band, The Darktown Strutters Ball 9. Reine De Musette 10. The Banks Hornpipe 11. The Teddy Bears Picnic 12. An Ghaoth Aineas (The Southwind) 13. Happy Hours 14. Old Comrades
click here for a sound clip(windows streaming format)
CD is $15, $2 shipping and handling.
To purchase this cd, email Dermot O'Brien at

Evergreen-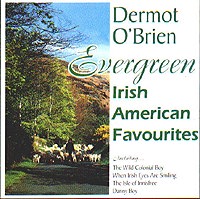 A collection of the great Irish American classics, beautifully arranged and performed by Dermot.
Medley: Dear Old Donegal/McNamara's Band/The Irish Washerwoman/Garryowen
The Rose of Tralee; The Isle of Innisfree; Forty Shades of Green; Medley: Little Town in the Ould County Down/My Girl's an Irish Girl/My Wild Irish Rose; Galway Bay; The Wild Colonial boy; Danny boy; Peggy O'Neill; Tooraloora (An Irish Lullaby); I'll Take You Home Again Kathleen; When Irish Eyes are Smiling.
Click here for a sound clip from "The Isle of Innisfree" (426K)
CD $15, Tape $10, $2 shipping & handling
To purchase this cd, email Dermot O'Brien at:

Singalong Irish Favourites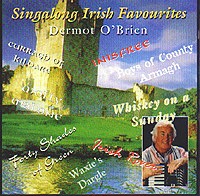 Black Velvet Band; Boys of County Armagh; Wild Colonial Boy;Dirty Old Town; Forty Shades of Green; Harrigan; Red Rose Cafe; Come by the Hills; Whiskey on a Sunday; Muirsheen Durkin; Brennan on the moor; Curragh of Kildare; Liverpool Lou; The Jolly Tinker; Old Woman from Wexford; The Barley Grain; Jug of Punch; Irish Rover; Courtin in the Kitchen; Whiskey in the Jar; Waxies Dargle; Dicey Reilly; The Rakes of Mallow; Rambler Gambler Wild Rover; The Sea Around Us; Old Boreen/Medley-Inisfree-Mick McGilligans Ball; Fiddler's Green (Medley) Molly Malone-Go Lassie Go; The Rising of the Moon-Patriot Game; Boolavogue; The Nightengale Sing-The Rocks of Bawn-Bungle Rye.
Click here for a sound clip from "Go Lassie Go" (252 K)
CD $15, Tape $10, $2 shipping & handling
To purchase this cd, email Dermot O'Brien at:

Irish Tapestry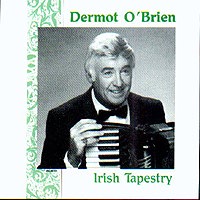 Reels: The Girl Who Broke My Heart/The Broken Pledge; O'Carolan's Receipt for Drinking; Jigs: Cherish the Ladies/Katie's Fancy; Air: In Eirinn ni n-Eosfhainn Ce h-i; Reels: Ships are Sailing/Sailor on the Rock; Planxtys:Planxty Irwin/Planxty Brown (O'Carolan); Air: An Ghaoth Aneas (The South Wind); The High Level Hornpipe; Reels: Repeal of the Union/The Dublin Reel/The Silver tip; March of the King of Laois; Hornpipes: Kitty's Wedding/Off to California; Air: Marbhna Luimni (Lament for Limerick); Reels: Hand Me Down the Tackle/The Peeler's Jacket/St. Anne's Reel
Click here for a sound clip from "The Banks Hornpipe" (370K)
CD $15, Tape $10, $2 shipping & handling
To purchase this cd, email Dermot O'Brien at:

Songs from the Emerald Isle
Songs from the Emerald Isle-
Dermot's latest recording of Irish Songs, including his hit song Dublin '62
Dublin '62, Donegal and You, Galway Shawl, My Home Town, The Mighty Oak, The Rose of Allendale, The Voyage, A Song for Ireland, Dillon and The Goat, Now I'm Easy, My Dear Old Galway Bay, The Queen of Connemara, John O'Dreams, Emmigrant Eyes
listen to Dublin '62 (real audio stream)
(go to www.real.com to get the free realaudio player)



To purchase this cd, email Dermot O'Brien at:
E-mail address: RoisinOB@aol.com

BIOGRAPHY

This is to introduce Dermot O'Brien, singer, accordionist, songwriter, arranger, producer and sportsman. The list of his accomplishments is endless!
He has performed in every major theatre in England, Ireland and Scotland including several top of the bill appearances at the Royal Albert Hall, London.
In the middle and late sixties, Dermot O'Brien and his band were one of the biggest draws in Ireland and were featured on records, radio and numerous T.V. shows. They toured regularly in England, Scotland, the United States, Canada, Germany and even in the United Arab emirates where they appeared for many years. In Scotland, where Dermot still tours once a year, he is known in that country of great accordion players as the "King of the Accordion".

He has had many hit singles such as "The Galway Shawl", "The Old Claddagh Ring", "Spancil Hill", "Dublin '62" and more, including many instrumental hits. His biggest record success was of course "The Merry Ploughboy", which went straight to Number 1 in the Irish charts. To this day, only the Beatles and Elvis Presley have achieved this feat!
Dermot has had his own T.V. Show on Irish T.V. for many years where it regularly topped the viewing ratings. He has also guested on many other shows including Irish language programs, as he is a keen Gaelic speaker. He has written many of his own songs, "Connemara Rose", "Farewell to Galway", "Dublin '62", "There Has To Be an End" etc. One of his compositions in Irish, "Neansai", won the International Pan-Celtic Song Contest in 1980. Many of his songs have been recorded by other artists including: Paddy Reilly, Brendan Shine, Dermot Hegarty, Bridie Gallagher, Mary McGonigle and Daniel O'Donnell.
Dermot has toured and shared the stage with Johnny Cash, Hank Snow, Bill Haley and the Comets, Buddy Herman and recorded a St. Patrick's Day Special with Bing Crosby in Dublin, which was shown coast to coast in the United States.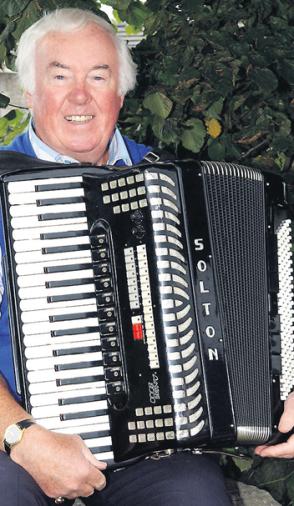 As well as performing, Dermot has over the years, found time to arrange and produce records for many Irish and Irish American artists, including: The Furey Brothers, Larry Cunningham, Dermot Hegarty, The Wolfe Tones, Johnny McEvoy, Philomena Begley, Ray Lynam, Dermot Henry, Mary McGonigle, Pat Roper, Noel Henry, Al Logan and many more. That these exalted names from the Irish music world have entrusted their recordings to Dermot is proof of his outstanding musical ability.
In May 2001, Dermot was the subject of a documentary in the series "Laochra Gael" (GAA legends), shown on TG4 the Irish language TV station. The program traced his sporting and musical history with some very interesting clips, including one of his performance with Bing Crosby and Milo O'Shea.
Dermot joined the renowned Jury's Irish Cabaret in 1995 and spent six happy years performing with them in Dublin and on their US tours. After the 2000 season, Dermot left to pursue his solo career. He spends the summers performing in Ireland, after which he returns to his home base in New York. Most recently, Dermot toured the U.S. in 2002 with a very successful Christmas Tour featuring himself and Deirdre Reilly. Dermot and Deirdre plan to make this an annual event!
The rest of the time, Dermot brings his own show to numerous venues throughout the United States, England, Scotland and Ireland. Wherever he performs, Dermot wins the crowd over quickly with his music and his enthusiasm and has the great ability to "read an audience" in a very short time and give them what they like. As he says himself, "the day I cease to enjoy performing, is the day I will quit!"

Critics Comments
Dermot seems to be one of the crowd. When he plays at dances, they are as one with the band..... Spotlight Magazine, Dublin
Police had to be called to control near riot crowds outside a Birmingham (England) dance hall when surging fans clamored to get into the hall. And the cause of all the fuss? It's that song again, "The Merry Ploughboy", for playing inside were Dermot O'Brien and his Clubmen whose record of the song is top of the hit parade in Ireland and ridgin high in the British Melody Maker charts.... Irish Independent
The success of "The Ploughboy" is regarded as a modern ballad phenomenon... Spotlight Magazine
They say that the really good ones always stay on course and this is especially true of the great Dermot O'Brien. Not alone has he stayed on course, but he has gone from strength to strength through the course of his musical career. At this particular stage in his career, he is playing better than ever. All the zest, vigor and flair are still there, but he is now playing with the joy and confidence of a man who knows he is good at what he is doing and the audience are loving every minute of it... Roger Ryan, Cork Evening Echo
Although I will admit to being biased, for my money Dermot O'Brien has to be the most popular and versatile accordion entertainer Ireland has yet produced. In a career dating back to the sixties, he has a very large number of recordings to his name, plus legions of fans in the English speaking world. Those of you who will have seen this dynamic entertainer perform will not need telling about how he can set a gig alight with his wizardry and those of you who will be seeing the great man for the first time are surely in for a rare treat.... Rob Howard, Accordion Times, England
To think that in 1990 Dermot O'Brien has managed to stay at the top in the tough music industry, illustrates his durability. Dermot O'Brien's career is on a roll.... John A Byrne, Irish Echo, New York
The quality of this tape is a surprise. It was produced by accordion whiz Dermot O'Brien who played on all the tracks, and one of the really good things is that the arrangements by O'Brien are a cut above the average... John O'Mahoney, Irish Echo, New York
Dermot O'Brien brought his sunshine to town on June 6th. Alone on stage, he filled the upstairs hall at the Irish Center with his voice, his music and an upbeat good cheer to which many performers can only aspire. In a number of masterful medlies, he displayed an extensive command of Irish music.... John Raftery, Toronto Irish News.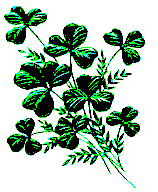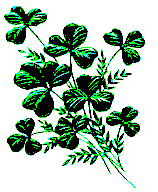 For information contact:
Roisin OBrien
633 S. Pascack Road
Chestnut Ridge, NY 10977
Tel 845-920-8530
Email: RoisinOB@aol.com

E-mail address: RoisinOB@aol.com

© 2004-2008rishUSA
Page design, text, and graphics copyright 2001 by Patty Simpson
Copying, replicating, and mirroring prohibited.
Author: Patty Simpson Email: <musiclinkco@msn.com>

Last Updated: Friday, 7/30/2008