Ronan Kavanagh originally from Dublin began playing music at an early age. His grounding was originally in Rock and Roll, but he developed a love for traditional Irish Music following a musical "kidnapping" at the Ulster Fleadh in Cavan Town in 1980 (which is another story).
Through the early 80's he played in a number of part-time bands in Ireland, until he emigrated to the US in 1987. In 1988 he founded Atlantic Bridge with Jon McIntire and Janet Donnelly and the band enjoyed increasing success during the following 7 years. In 1996, he decided to pursue a solo career, and is currently playing five nights a week at many local pubs and clubs in the Washington Metro area.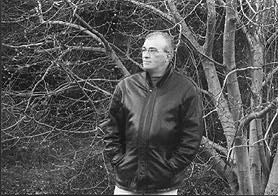 Recordings
Compilation Albums:
Home is the Rover (1990)
Project Children-The Album (1989)
Atlantic Bridge-(1992)
Solo Albums:
Ronan is an accomplished guitarist, with a voice that has been likened to Gordon Lightfoot. He plays a wide range of material ranging from traditional Irish, ballads, pub songs, country, contemporary, rock, and original material.
BIOGRAPHY